AMSE 2023 Conference :: Invited speaker – Lilian M. Azzopardi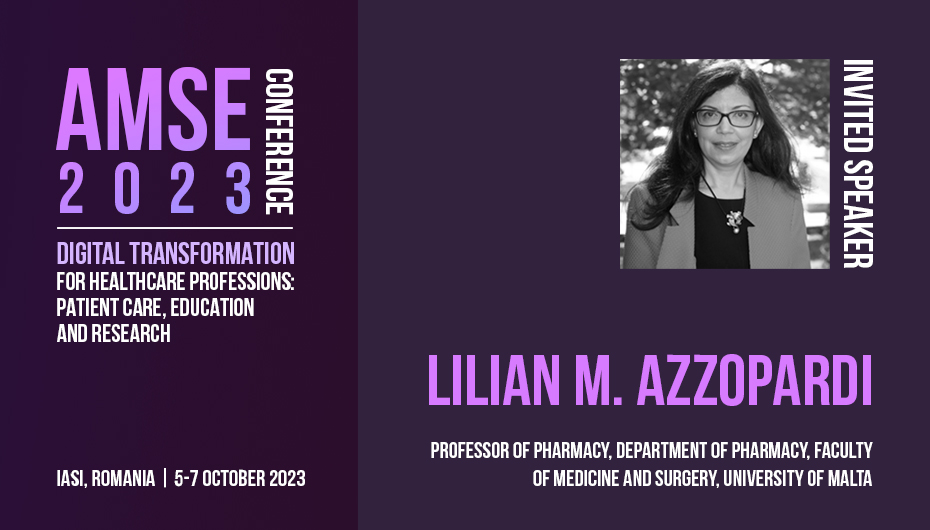 Introducing Professor Lilian M. Azzopardi, BPharm (Hons), MPhil, PhD, MRPharmS, FFIP, FESCP – a distinguished Professor of Pharmacy at the University of Malta, where she holds the position of Head of Department of Pharmacy and Chairperson of the Doctoral Committee within the Faculty of Medicine and Surgery.

Professor Azzopardi is renowned for her pioneering contributions to pharmacy education, leading the way in introducing transformative methodologies. Notably, she spearheaded the innovative post-graduate international doctorate in pharmacy, a collaborative effort between the University of Malta and the University of Illinois at Chicago, further solidifying her position as a visionary educator.

A trailblazer in her field, Professor Azzopardi is highly esteemed for her ability to integrate fundamental sciences with practical applications, catering to the diverse needs of stakeholders. Her ingenuity is evident through the development of experiential learning activities and interprofessional education experiences at both undergraduate and post-graduate levels, fostering a holistic approach to learning.
Recognized for her research excellence, she has received prestigious awards from the International Pharmaceutical Federation (FIP) and the European Society of Clinical Pharmacy, a testament to her significant contributions to advancing pharmaceutical sciences.

Professor Azzopardi's global influence is further demonstrated by her roles as co-chair of the working group for the FIP Nanjing Statements on Pharmacy and Pharmaceutical Sciences Education and as a core team member for the FIP Digital Health in Pharmacy Education initiative. Additionally, she serves as the chair-elect of the Advisory Group of the Academic Institutional Membership (AIM) within FIP.

Beyond her academic achievements, Professor Azzopardi is currently esteemed as the President of the European Association of Faculties of Pharmacy, embodying her dedication to advancing pharmacy education and promoting excellence across Europe.

In summary, Professor Lilian M. Azzopardi is a trailblazing academic leader whose contributions to pharmacy education and research have earned her international acclaim. Her visionary approach and commitment to excellence continue to shape the future of pharmacy education and practice, inspiring generations of students and professionals alike. We are honored to have her as a distinguished speaker at our conference.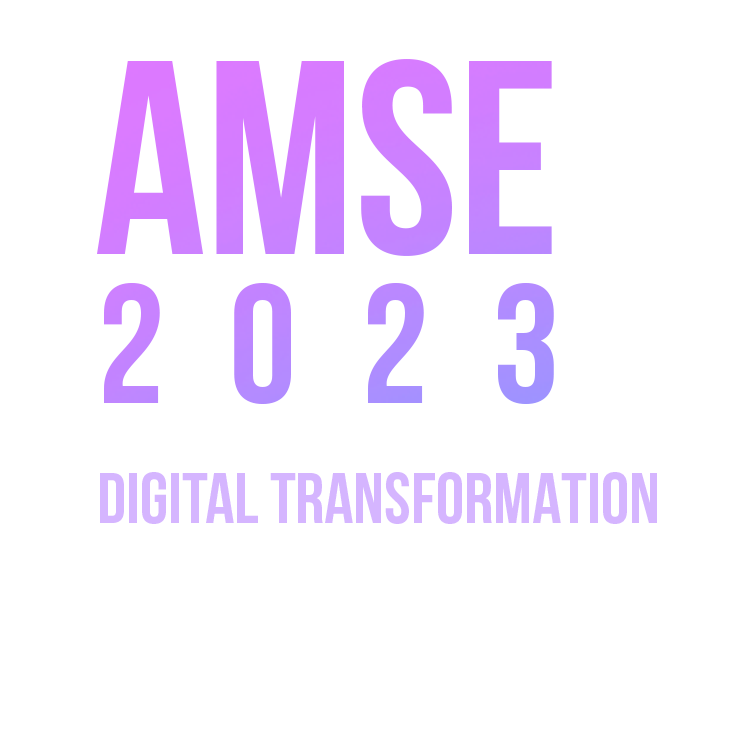 AMSE 2023 Conference
Digital Transformation for Healthcare Professions: Patient Care, Education and Research
5-7 October 2023 | Iasi, Romania
Learn more at www.amse2023.ro