Diversity Week at UMPh Iasi: May 24-28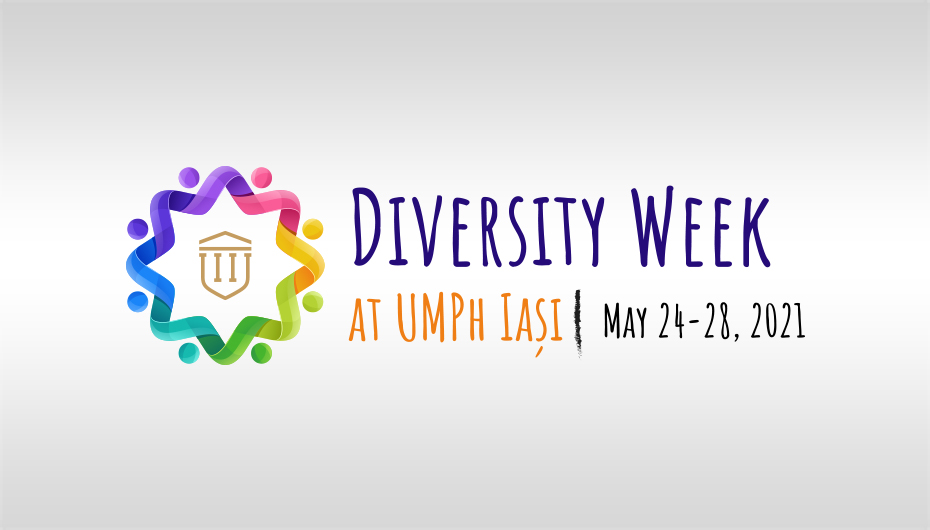 Between May 24 and 28 the University of Medicine and Pharmacy "Grigore T. Popa" from Iasi organizes the first edition of Diversity Week at UMF Iasi, an event that brings together debates and conferences focused on everything that involves the concept of diversity (respect for racial differences , ethnicity, gender, religion, age, culture, ability, sexual orientation, social status or education).
"The European Commission has long been committed to promoting diversity and inclusion and combating discrimination by adopting various legislative measures. To this end it has also launched the European Diversity Month project, which takes place every year in May. "Grigore T. Popa" University of Medicine and Pharmacy from Iasi, an educational space characterized by multiculturalism, diversity, tolerance, wants to join this initiative by organizing an annual event, which will take place in the last week of May. Due to the epidemiological context, this year the activities will take place online, on ZOOM, Facebook and YouTube ", said prof. Univ. dr. Viorel Scripcariu, rector of UMPh Iasi.
Event schedule
May 24, 18.00 – Body, diversity and inclusive environments (Richard Constantinescu M.D., in dialogue with the actress Ada Galeș) – https://zoom.us/j/92985798460
May 25, 18.00 – Old age for Romanians: between stigma and scientific research (Richard Constantinescu M.D. in dialogue with Professor Marius Turda, Center for Medical Humanities, Oxford Brookes University, Oxford, UK)- https://zoom.us/j/98429764945
May 26, 18.00 – Book presentation: "Gender discrimination in academic environment"; dialogue with the author – George Marian Ichim, UAIC; organizer: "V. Voiculescu"- Literature and Arts Club https://zoom.us/j/99531809594
May 27, 18.00 – The voices of minorities, cults and Romanians everywhere (guests: Alwan Sinan – English Medicine student, year VI, representative of the Muslim cult; Mariam Bashtawi – Medicine student, Romanian language, 6th year, student in the category "Romanians everywhere"; Ștefana Călin , General Medical Assistance, year 4, roma student) – https://zoom.us/j/94705721029
May 28, 18.00 – International student at UMF Iași (students from study programs in French and English language; bilingual event. Moderators: Camil Burhila, president of AMSFI and Pundrik Kaur, president of EMSA Iași)– https://zoom.us/j/99259438192
At "Grigore T. Popa" University of Medicine and Pharmacy in Iasi study 2485 international students from 72 countries, 2256 students from rural areas, 17 roma students, 6122 female students (out of a total of 8963) and four students with disabilities.